Starting A Prison Riot
With the release of starting a prison riot in Bitlife, the game got a lot more exciting than it already was! It is very easy to pull off correctly.
The first thing you have to do is start a prison riot from your prison activities which after you have been to prison, this can be done only once each in-game year.
This mini-game functions exactly like the Classical Snake Game. The one you collect eggs and get stronger, but here you collect heads, which are prisoners that will aid you in your riot, but you must avoid prisoner guards.
Colliding with the latter deems your riot unsuccessful and you will need to wait for next year to repeat this prison riot.
However, as you collect more heads, it becomes easier to hit prisoner guards or worse, walls.
Hitting the wall ends your riot instantly.
So start your next riot with this knowledge, you will easily finish it successfully and get it achieved.
Minimize your mistakes by taking the easiest path, avoid guards as much you avoid walls and remember to collect the prisoner inmates that would help you to secure the win.
You will need 10 heads to finish this min-game. Go try it now!
Maximum Security #1 8×8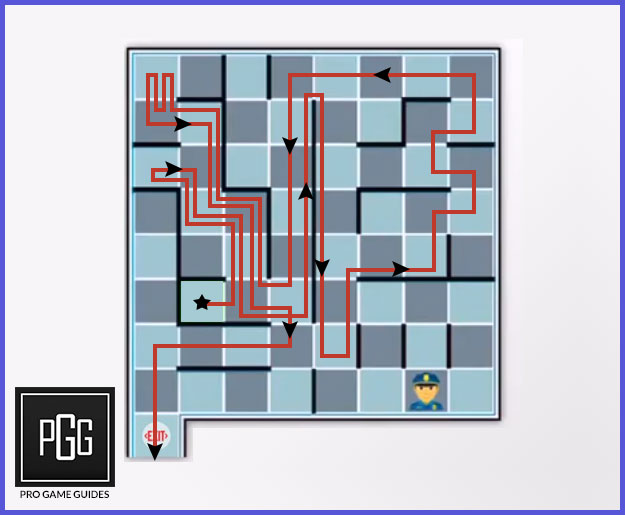 Video

Maximum Security #2 8×8
Maximum Security #3 8×8
bitlife map #4 8×8
Bitlife Prison escape map #4 8×8
Other Tricks:
If you are into the fugitive lifestyle you can check out our guide on how to successfully rob a train and net you hefty amounts of income here. If you just want to pursue your culinary goals and become a chef, which is frankly a bit tricky, you can check our guide here.
Download BitLife on Android Here.